Christmas is just around the corner. Unlike the past years, my blog was still empty without the glittering Christmas graphics even tho' it's only few days left before Christmas. And believe it or not, I couldn't stop thinking about it hehehe... So, here I am. I am still recovering from flu and glad I didn't catch the bugs later. ;-) Anyway, let me recap what's been happening since I last blogged. Before that, according to my eldest sis, my niece is now a regular reader of my blog. *HUGE HUGS to her*. :-D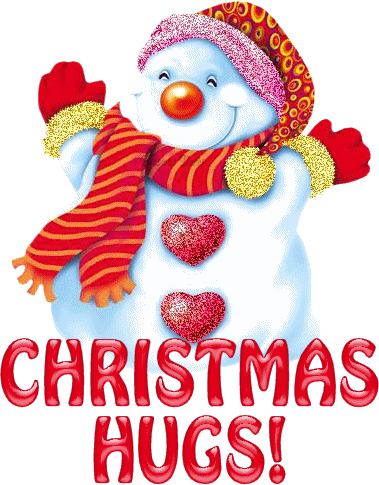 1. One of the year-end activities I had at work was bowling tournament. It was a fun game and my score wasn't bad where I did strike a few times regardless of not playing bowling for a year... or two... or more??? Hehehee... Funny thing was my arms muscles didnt hurt even tho' we had no chance to practice or warm up, BUT what happened afterwards was worst. Hubby's car wouldn't start so, I had to push the car alone!! *Fainted* LOL. We did take turn tho', but I didn't quite know how to handle it.
1st Guy - A couple passed by and this guy helped to push the car. He's also driving, but too bad he wasn't very much of a help.
2nd Guy – A security, he was gone for a while and didn't even come back! @_@ So forget about him.
3rd Guy – A guy either had just arrived or was about to leave when hubby asked him if he has a jumper, but none. He was ready to help.
4th Guy - Another guy came by and he offered some help without being asked. *Thank you*
When the 3rd & 4th started to push the car, hubby suddenly asked the 4th if he knew to play around with the clutch. He did, so they exchanged places. In just seconds, when hubby pushed the car, it was back to live. Compared to those guys, hubby was stronger hahahaha... What I mean is he knew the correct way to push the car. Am I making any sense? Hihihiii... I guess so.
2. I didn't attend the yearly pre-Christmas gathering with old friends... due to time constraint and other personal matters. Wish we can do it again next year if everything goes well. :-)
3. Staff family day and annual dinner... I was already sick 3 days before the event, I did go for the steamboat dinner, but had no appetite... :-( Now, my appetite is back to normal, I'm beginning to think back about those 'wasted' foods hahaha...
4. Lucky Draw: IPAD. I wasn't lucky this time... not even a hamper... Disappointed, BUT...
5. WOOOHHOOOO!!! Year end bonus $$$ has been confirmed and increment??? Wait and see for the 'envelope'. :-)))
My ongoing activity is shopping for Christmas gifts... and baking (and) that is if I am not lazy. *wink wink*
Till then, peeps... Take care and have a great prep for Christmas & the coming New Year. :-)