I was tagged by
Liza
a few weeks ago about this interesting and very deep meme.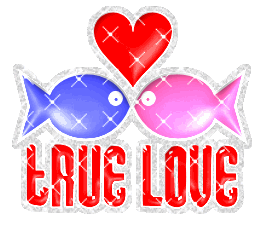 *Copy the questions and answer them honestly.

1> What does true love mean to you?
- True love means the purest feelings of love between two people, but does not necessarily mean they can be together forever.

2> How do you know you're really in love?


– You know it when you're willing to sacrifice and do anything for him, be with him day and night, and sometimes, make you think irrationally even though you realize it. Just hearing his voice or see his face makes your days brighter and life full of blooms.
3> How many times in your life have you fallen in love?
– I fell in love with the man who was not my boyfriend, but we're not meant to be together. I feel real love for the second time with hubby and I hope our love will grow stronger and our marriage will last forever. That means, two times. Note: Real love.

:)
4> Have you ever fallen out of true love because you were mad at the moment?


– Not really mad, but finding out more about the person's true colours.
5> Do you feel love and physical attraction are the same thing?


- No, but it could possibly lead to one another.
:)

6> If your true love became ill or disfigured would you continue to love them the same way?

– Touch wood! I will always love and take care of him no matter what.
7> Should anyone else be able to tell you who to love or not love?

– I listen and think, but I don't think I'll bother anyway.

;D



8> Do you believe people that ended up divorced were ever truly in love?


– Could be...
9> Would you give up something you want for someone you love?


– Without doubt.